Black History Studies presents 'The Black Market & Film Festival'
Conferences/Seminars
Free Tickets
Event Ended
Share Event
Black History Studies presents: 'The Black Market & Film Festival'
Saturday 4th April 2020
12pm - 9pm
West Green Learning Centre @ Parkview Academy
The 18th Black Market & Film Festival is an event to showcase, expose and connect Black cultural and creative entrepreneurs to the community and to provide a platform to sell their products, promote their skills and engage with the local and surrounding community.
The aim of the event is to:

Showcase and connect Black cultural and creative entrepreneurs to the community
Increase the exposure of Black cultural and creative sector's participation in the wider community
To provide a platform to sell their products, promote their skills and engage with the local and surrounding community.
To raise the awareness of the importance and relevance of increasing your personal financial literacy and the benefits of developing and adopting an enterprising lifestyle.

We will have over 50 stalls showcasing African Arts & Crafts, Jewellery, Fashion, Skincare, Hair Care, Food, Books, DVDs, Toys & much more! There will be educational and interactive presentations on Financial Literacy and film screenings for all the family. Children activities and more.
Music and Entertainment provided by Aces of Jacks Entertainment.
PROGRAMME:

12.30pm - Presentation: 'Financial Lovemaking: Creating a Rich Future for You and Your Partner' by Charmaine Simpson, Financial Educator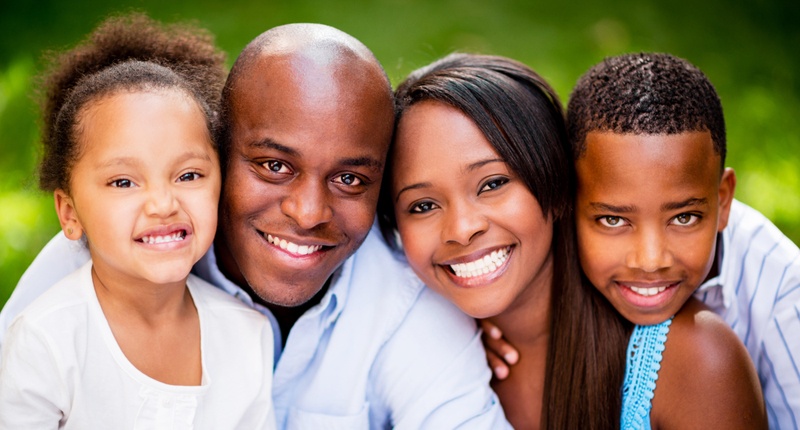 Financial Literacy a necessary skill for couples. Surveys have found that the number one cause of divorce was NOT infidelity but Financial Stress. Many couples have relationship problems because of financial pressures and couples' inability to communicate with each other about key financial issues that causes the problems. In this presentation, Financial Educator Charmaine Simpson will teach couples the steps to building a strong financial house and show you how to master the art of making financial lovemaking in order to have healthy long lasting relationships. This is for couples wanting to get married, newly married or wanting to stay married.
12.30pm - 1.30pm - Children Workshop: 'Make Your Own Adinkra Drawstring Purse' by Rijole Bitata of S.T.E.A.M Power

These bite size workshops by S.T.E.A.M Power (from dreamers to innovators) uses STEM (Science, Technology, Engineering & Mathematics) led activities that help to raise children's aspirations and cognitive abilities. Children will create an Adinkra Drawstring purse using felt, scissors and needles. To decorate the purse, children will use Adinkra symbols as embellishments. For young people aged 8 to 16 years.
1.30pm - 2.30pm - Children Workshop: 'Pop-Up African Architecture' by Rijole Bitata of S.T.E.A.M Power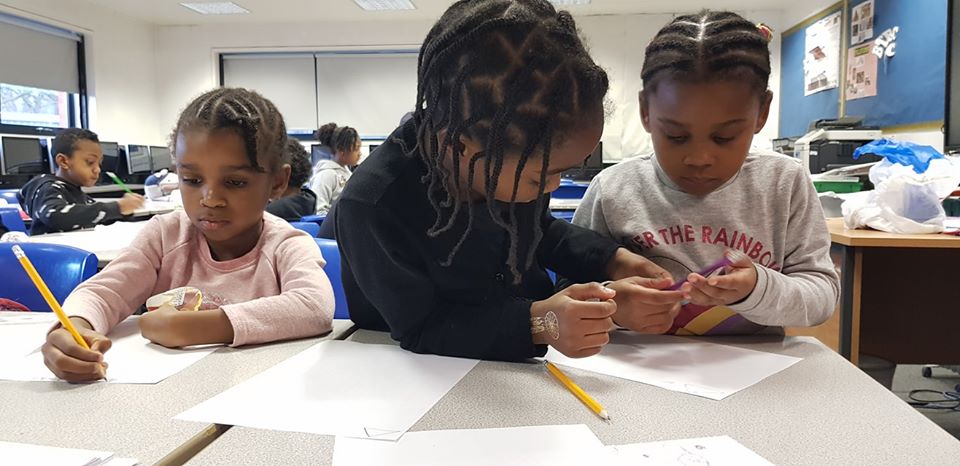 These bite size workshops by S.T.E.A.M Power (from dreamers to innovators) uses STEM (Science, Technology, Engineering & Mathematics) led activities that help to raise children's aspirations and cognitive abilities. Children will use pictures of African buildings to create pop up cards. For young people aged 8 to 16 years.
2.00pm - Film Screening - North London Premiere - Alpha & Omega by Chloe Tai & Maia Watkins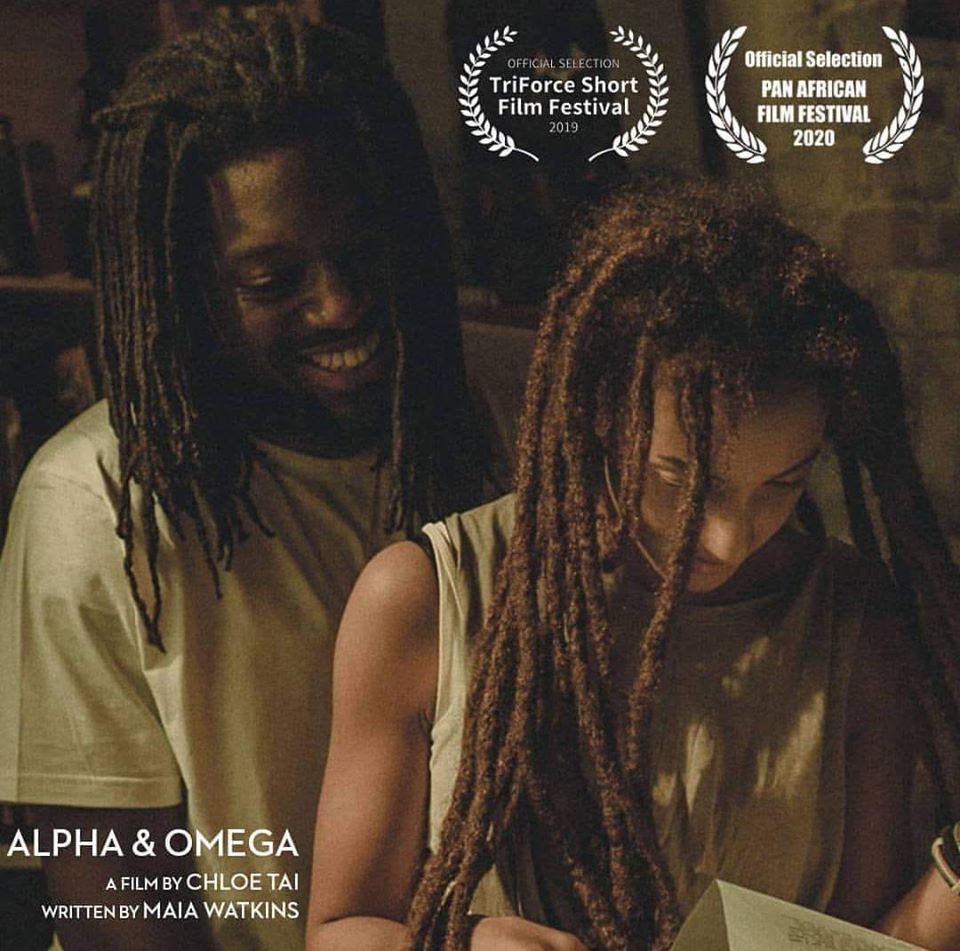 Alpha & Omega is a short drama that focuses on Imani, a Rastafari artist who runs a vegan health-stall with long-term partner Hakeem in South London. Dedicated to her Rastafari faith, she discovers she has breast cancer and is forced to consider man-made treatments (i.e. chemotherapy). This conflicts with her Rastafari teachings; as she begins to question her beliefs and struggles to tell her soul mate what's happening to her.

3.00pm – 5.00pm: Children Activity: 'TOON IN' Cartoon Drawing Workshop by Peter Payne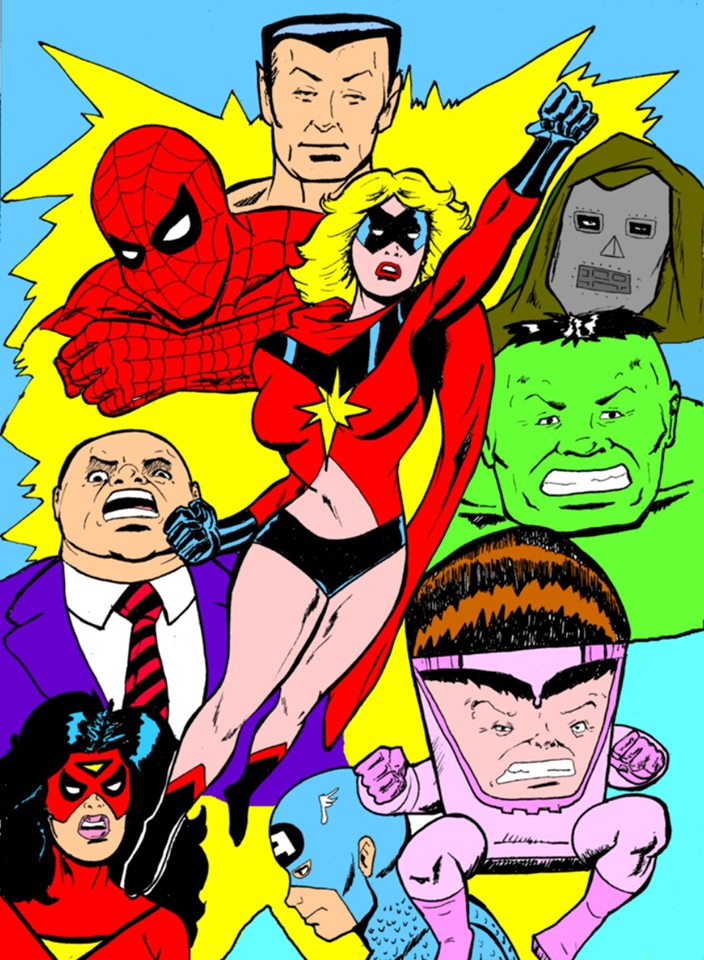 Come along and have some fun learning how to draw cartoons and the odd toon trick to impress your friends. From age 7 to adult.

About Peter Payne:

I started getting into drawing from around the age of 7 and I was into collecting comics and drawing from them in addition to that, I loved watching animated cartoons being fascinated by how animation works. I studied Art at school and went onto studying Graphic Design after which I started work in the Animation industry specializing in 2d hand drawn animation having worked for 3 animation studios, one of which produced a feature length animated film that I worked on as an assistant animator/clean-up artist as well as on my own animated films on Super 8 cine film.

In more recent times I have run cartoon drawing workshops aimed at beginners both for adults and children worked on activity books as well as having my own You tube channel which contains how to draw and animation videos. In addition to that I have created still cartoons for an online alternative news and current affairs show named RADTV UK illustrating various news items.
3.00pm - Film Screening: Afro Hair & Beauty Exhibition 1983 organised by
Dyke & Dryden Ltd, London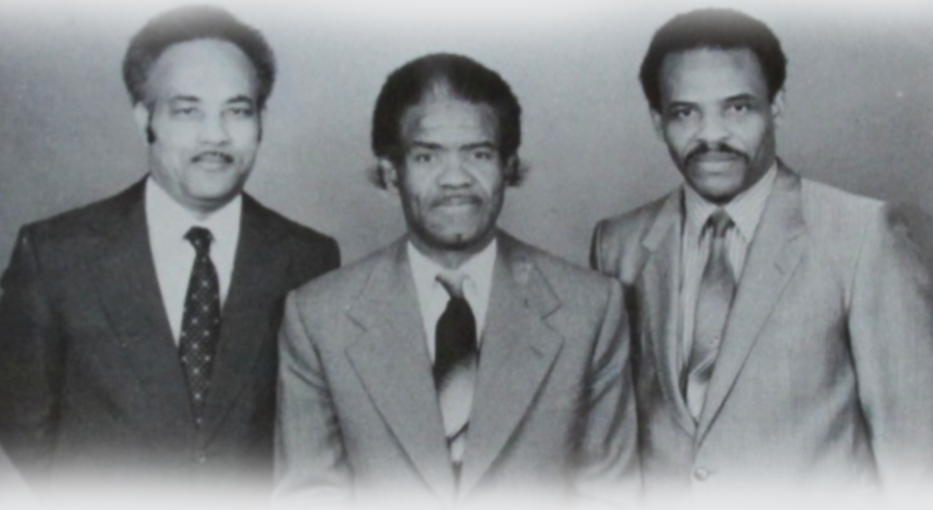 Len Dyke and Dudley Dryden achieved their business success at a time when there were huge obstacles against Black people in Britain. This year marks the 55th anniversary of the founding of their company Dyke and Dryden Ltd which was Britain's first Black-owned multi-million pound business supplying hair and beauty products to mainstream store outlets, setting new business standards for services to the African Caribbean community. Join us for the panel discussion with Rudi Page, former Sales & Marketing Manager of Dyke & Dryden Ltd and Derek Clement, Former Creative Director of Splinters International with guests.
4.30pm - Film Screening: 'African Rebel: Celebration for a People's Politician: Bernie Grant 1944 - 2000'by Professor Kurt Barling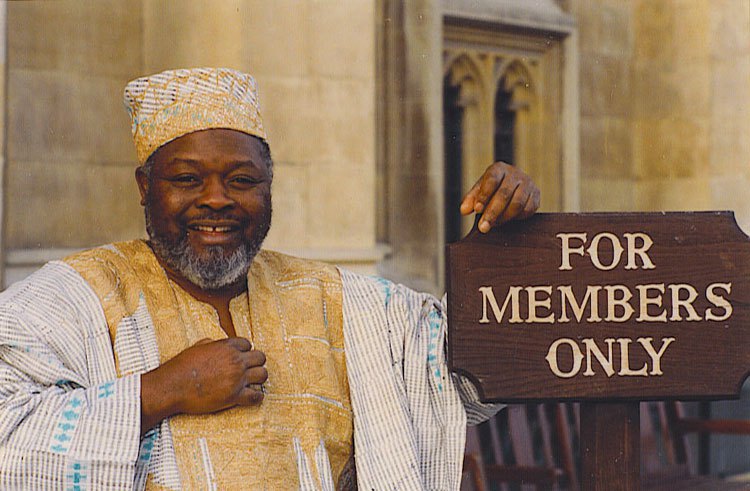 This April marks the 20th anniversary of the death of Bernie Grant (1944 - 2000)

The late Bernie Grant MP led a remarkable life. Over 35 years, he was at the forefront of a furious dialogue about race in British society as a trades unionist and civil rights activist, as the first ever Black Leader of a local authority in Europe in Haringey, North London, as an outspoken Black Member of Parliament, and as an international campaigner.
Bernie Grant MP was one of the first four MPs of colour elected to Parliament in 1987. He was at first a controversial character having been misquoted in the Newspapers during his observations about the Broadwater Farm riots in 1985. Bernie Grant became a stalwart of the Left Wing of the Labour Party with his roots in trade unionism. He became known as a champion of his Tottenham constituency and for often unpopular causes like the The Africa Reparations Movement (ARM UK), set up by Bernie Grant in 1993 with the aim of seeking reparations for the harm done to Africa and the African diaspora through enslavement, colonisation, and racism. During the anti-apartheid years he was a passionate supporter of the ANC and its liberation struggles. Bernie Grant died after a long illness in 2000. One of his closest allies, Jeremy Corbyn, now leads the Labour Party.
5.00pm - 6.00pm - Curly By Nature Presents: Hair Care + Products Masterclass by Klerissa McDonald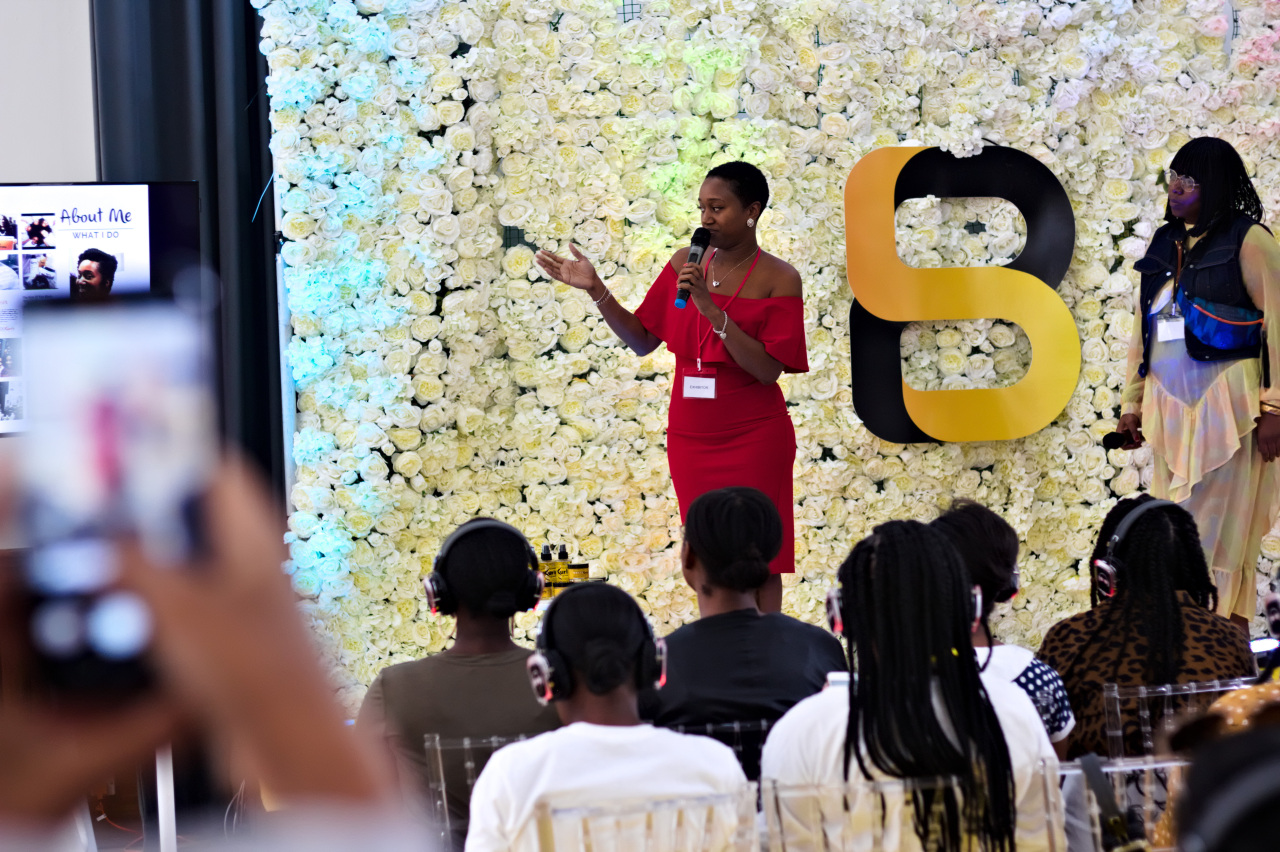 We will demystify hair products and natural hair care so you can smash your hair health goals!
In this Masterclass we will be covering:
The key principles of healthy hair care.
How to select the best product arsenal for your hair.
How to seamlessly incorporate a simple hair care regime that suits your lifestyle.
Owning what is ours

6.00pm - Presentation: 'How to Win the Money Game' by Daryl Harper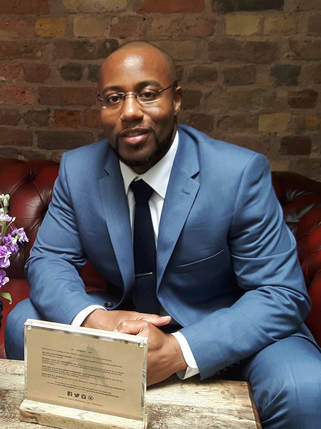 Money and Finance is a subject that many people are either never taught in school, they don't understand or, more often than not, they shy away from. This lack of knowledge and financial illiteracy has left many people struggling to get out of the rat race, the monotony of just surviving and living from pay cheque to pay cheque.

This is your opportunity to learn some simple steps that can impact and change your life dramatically. It's time to learn how to win the money game, protect your family, get your money to work as hard for you as you work for it, accelerate your mortgage, pay consumer debts off faster, save, make and get better value for your money and position yourself for a comfortable retirement.

Daryl Harper is a dynamic, energetic, infectious speaker, who always delivers from the heart and aims to provoke you into taking positive actions in the right direction. While teaching at a college, Daryl's passion for mentoring, equipping and coaching grew. He noticed that there was nowhere in the educational system that empowered people in the area of finance and there was a MASSIVE gap. An interest in financial education, personal development and leadership was birthed and he later found mentors and coaches who were very successful in the financial service arena. He went on to get trained and qualified to deliver financial education and has been working in the field since 2008.
8.00pm - UK Premiere: My People are Rising (2017) by Rafael Flores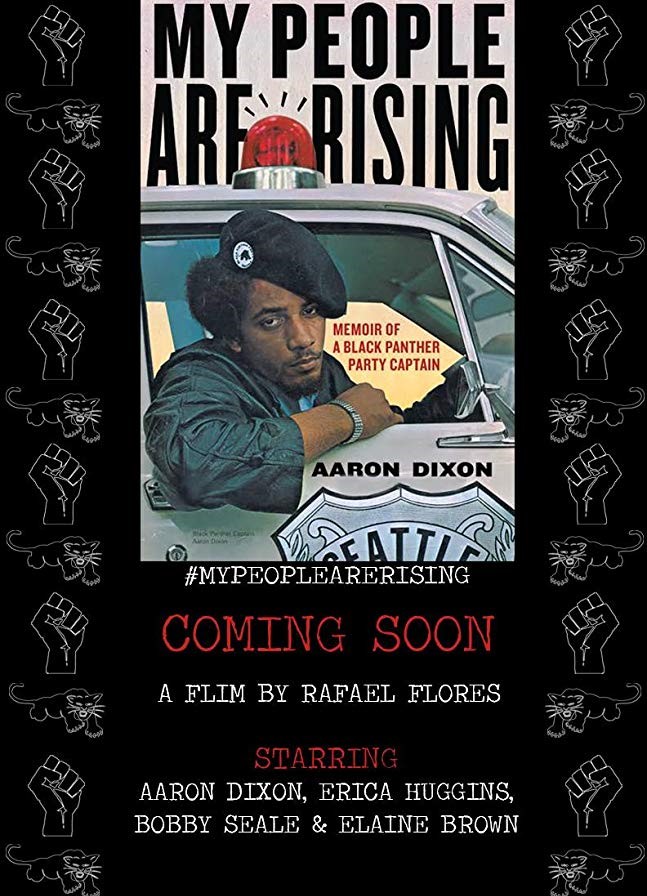 In an era of stark racial injustice, Aaron Dixon dedicated his life to revolution, founding the Seattle chapter of the Black Panther Party in 1968 at age nineteen. In "My People Are Rising", he traces the course of his own radicalization, and that of a generation. Through his eyes, we witness the courage and commitment of the young men and women who rose up in rebellion, risking their lives in the name of freedom. "My People are Rising" is an unforgettable tale of their triumphs and tragedies, and the enduring legacy of Black Power.

The United States government attempted to institutionally dismantle the Black Panther Party and was complicit in the assassination of several Black Panther leaders. In the midst of the chaos, Seattle Black Panther Captain, Aaron Dixon, fought hard to preserve his own life while trying to establish a community movement in a region where white politics dominates even today. Once called upon by Huey Netwon to return to Oakland to protect the headquarters of the party, Dixon learned lifelong lessons that came to be essential in organizing political groups outside of California.

'My People Are Rising' is a documentary based on the autobiography of a 19 year old Seattle Black Panther captain named Aaron Dixon. The film traces his politicization and journey to Oakland as he fights alongside a generation of young people frustrated with injustice. Through his eyes we witness: the early forming of the party, the COINTEL PRO operation, the election of the first Black mayor of Oakland, the rise of the first female leader of the party, and the fall of Huey Newton as tried to run Dixon out of the party. 'My People are Rising' is an unforgettable tale of their triumphs and tragedies and the enduring legacy of Black Power.
Where
Parkview Academy
West Green Road N15 3QR
Wood Green, London, United Kingdom
When
04 Apr 2020, Saturday, 12:00 PM
Till
04 Apr 2020, Saturday, 09:00 PM
Get your tickets now
Click on a date to book tickets
TICKETS:

Any profits from the Black Market and Film Festival will go towards funding future events as we are SELF FUNDED and strive to be self-sufficient.

Our economic empowerment and liberation is OUR RESPONSIBILITY.

Tickets are £8.00 if purchased before MIDNIGHT on Friday 3rd April 2020.

Tickets will be more on the door.

Children under 16 and Elder's over 60 are FREE

VENUE:

The event will be held at West Green Learning Centre @ Parkview Academy, West Green Road, London, N15 3QR.

FREE Parking all day!

The venue is wheelchair accessible and family friendly.

Directions:
By Train: Seven Sisters Underground & Mainline Rail Station (from Liverpool St) and Tottenham Hale Underground & Mainline Rail Station (from Liverpool St).

By Tube: Seven Sisters (Victoria Line) and Turnpike Lane (Piccadilly Line)

By Bus: Numbers 41, 67, 230, 341 pass nearby the entrance. We advise that you get off at a stop near Black Boy Lane on West Green Road.

By Car: Free parking available, accessed via Langham Road or free on street parking along Black Boy Lane


WANT A STALL AT THE BLACK MARKET & FILM FESTIVAL?
YOU MUST BE ABLE TO EXHIBIT FROM 12PM - 9PM. IF YOU ARE UNABLE TO EXHIBIT FOR THE WHOLE EVENT, PLEASE DO NOT CONTACT US
Single and Double Stalls which includes one on-site parking space (free parking all day!)
You have access to all the films and workshops on the day.
A maximum of 2 adults per stall. Additional persons would need to purchase a ticket.
All Stall purchases are final, non-refundable and non-transferable.
Stall enquiries via email only to [email protected]
PLEASE STATE WHAT YOU WOULD LIKE TO EXHIBIT AND INFORMATION ABOUT YOUR BUSINESS.
No food vendors.

Please note that this event will be filmed and photographed. This event is being filmed for display, distribution, and broadcast, including on television and the World Wide Web. By attending and participating in this event, you are giving your consent to be filmed and waiving any and all claims regarding the use of your image.