Type:
Date:
27/07/2019 - 28/07/2019



Time:
7:00 pm - 5:00 am
Details:
Dress Code:
Casual
ID Required:
No
Age:
All Ages
---
Description
Focus Africa Music Festival is a brand new multicultural musical showcase in the heart of London, at Rich Mix, East London's No1 independent arts venue.
FEE: £12.50 Advance – £15.50 On the door
The 3rd edition has been postponed to Saturday 27th July 2019 with the final lineup.
Expect the Best Music that the African continent could offer.
*Koroleko Moussa Dembele

: Free drum and Balafon workshop from Burkina Faso
*Femi and The InRhythms

Femi Sofela

(Afrobeat / Afro-Funk / Afro-Jazz)
*

The West African HIghlife Collective – Ikenga

– (Afrobeat / HighLife)

*Djs Plaing the best of

#Afrobeat

#Azonto

#Kuduro

#CoupeDecale

#Afrohouse

etc…
Stalls will be available: booking on a first come first served basis attak@focusorganization.com
Stall 1: Ethnicity Clothing
https://www.instagram.com/ethnicityclothing/
http://ethnicityclothing.com/
FEMI AND THE INRHYTHMS: Afrobeat /Afro-Funk/ Afro-Jazz
Femi and The InRhythms, a 7-piece band from Lagos and London, mixes the cerebral musicality of afrobeat with the visceral grooves of funk underpinned with Yoruba-English vocals styles to create an eclectic futuristic world dance music making them one of the key bands from the contemporary African music scene.
Femi and The InRhythms was formed by bassist Femi Sofela to put the heavy afrobeat into funk and jazz, music with which he built his reputation as a musician and producer.
The band releases their debut CD/LP "Pressure To Pleasure" on Joyful Noise Records in January 2018.
"music that can fill the dance floor". Kevin Le Gendre, Echoes Magazine
"classic afrobeats with a few surprises", Nigel Williamson, Songlines, Issue 135 page 36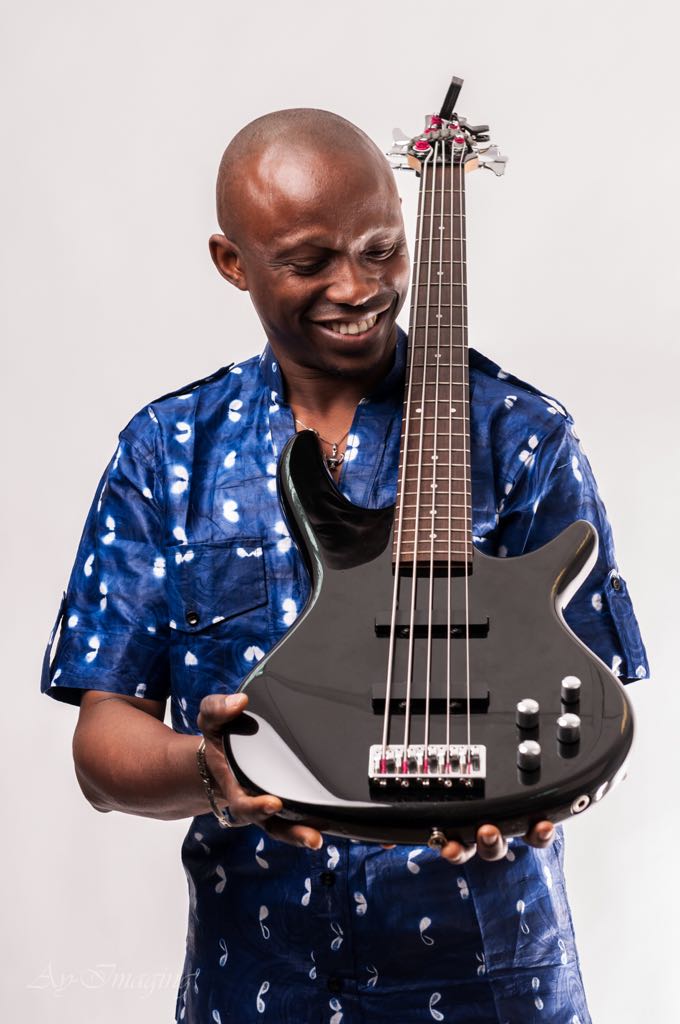 The West African HighLife Collective: HighLife
The West African Highlife Collective (formerly known as Ikenga) – a multi-ethnic, multi-racial group with roots in the urban sounds of West Africa.
The West African HIghlife Collective is a gathering of some of Africa's finest instrumentalists, with a personnel list, featuring veterans of some of Africa's greatest bands such as Fela Kuti's Egypt 80, Zaiko Langa Langa, Victor Olaiya's All Stars, Osibisa, Tony Allen and many more.
Their legendary stagecraft spans from high octane Festival sets, with the full orchestra, showcasing their big band Highlife repertoire of the classic era 1950-1970 to stripped down, rustic, unplugged sets showcasing the Palmwine Highlife from the vintage era 1920-1950.
The Collective always promises high energy performances that showcase the West African Highlife story from its rustic origins in the musty creeks of West Africa, through the classic Big band format, on to its present-day offsprings i.e the neo-highlife heroics of Hip-life, Funky Highlife and Afrobeat. Propelled by its eight-piece frontline line-up.
The band's original name Ikenga was sourced from the Igbo name for the traditional symbol of individual personality, conscience and integrity.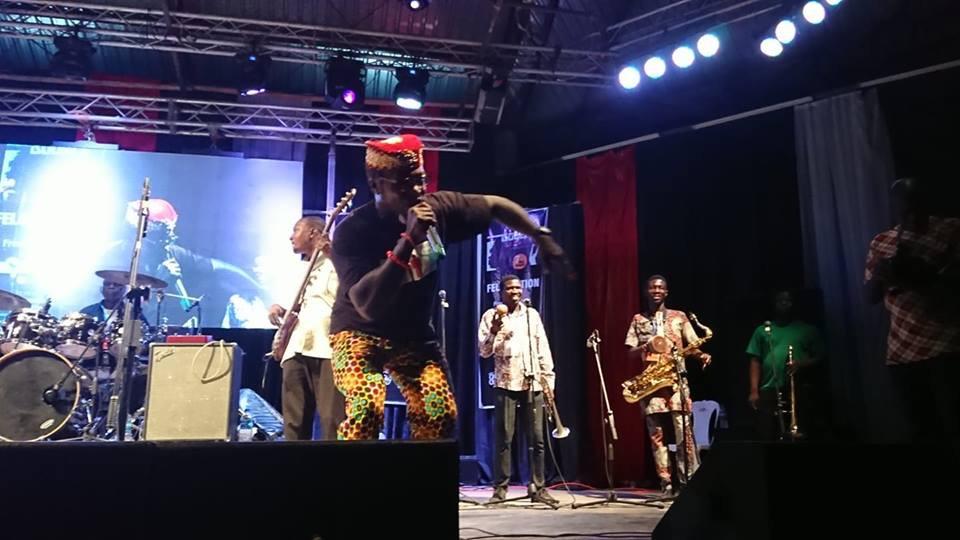 KOROLEKO MOUSSA DEMBELE: FREE Drum & Balafon workshop
Moussa comes from a traditional Bwa Bwa griots family of musicians and craftsmen from Burkina Faso and Mali who have been making and playing musical intruments for generations. He was trained by his father and various family members from a young age. He has gone on to become a professional musician and teacher as well as a master craftsman of West African instruments all of each he has done for the last 15 years.
Dembele has toured extensively throughout Africa, Europe and Israel as a freelance multi-instrumentalist and band leader. He spent many years based in Ghana where he played balafon for the renowned Pan-African Orchestra. In addition to the balafon, he also plays the kora and ngoni and percussion including djembe, doum doum and talking drum.
Now based in London, as well as leading his band Koroleko, Moussa has performed as a soloist, for Greenbelt Festival (2017) and Shropshire Music Trust as well as played with bands including Native Sun and Minyanta and recorded on tracks with Afriquoi. Moussa continues to build exquisite koras, ngoni's and balafons and can also build and repair percussion instruments such as djembes and doum doums.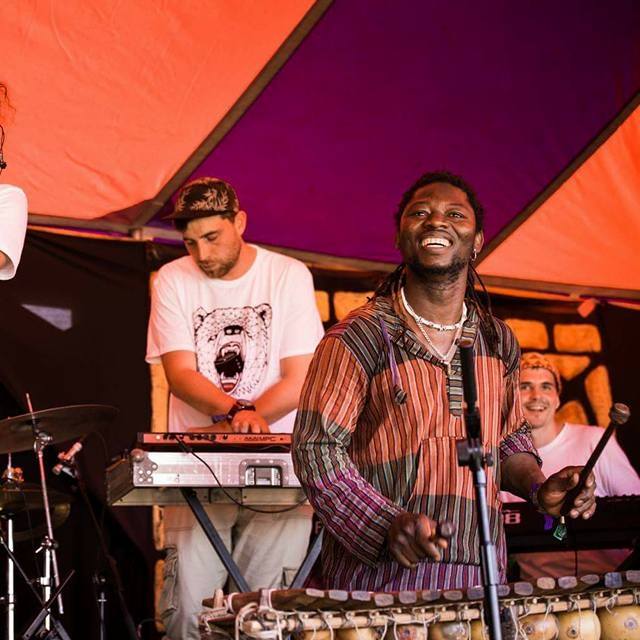 T-Roy Broadcite T.Roy _ on the set – Broadcite music productions label A&R.
T.Roy is responsible for the production projects and selection of music that is released on the boutique Broadcite music label catalogue.
"T-Roy continues to connect the dots between the evolving underground
music scene in London and contemporary world music''
Ian has played at many venues across London over the years including Ronnie Scotts, Jazz Café, Koko, Sketch, Momo's, East Village, Plan-B, Trapeze, POW to name a few as well as big festivals such as the Isle of Wight and V Festival for the award-winning Barcardi B-Bar. In 2013 he had the honour of being asked to DJ at the legendary Southport Weekender (SPW) afterparty in the SunCeBeat Dome arena. 2014 had him playing at the second Love Supreme Jazz Festival in the Matua Bar with the Jazz FM DJ's.
aka Dogon Irish aka TuataDêDJ aka the Irish Frantz Fanon..
DJ, musician, curator, social justice advocate (Congo Natty Allstars/End Of The Weak/Speakers Corner/Project Breakdance Uganda) Bridging the gaps between original Hip Hop street-beats, Electric Soul, Dub, Reggae, Dancehall, Jungle, Afrobeats & Afrohouse.
www.focusorganization.com
Bookings
Bookings are closed for this event.